Union Square
|

San Francisco, CA
August 22, 2015

|

10 a.m. to 1 p.m.
Union Square
San Francisco, CA
August 22, 2015
10 a.m. to 1 p.m.
Master class taught by Shauna Harrison, Darren Main, Rebecca Mayne, Stephanie Snyder and Howard Cohn

When you support Yoga for Hope, you help City of Hope shorten the time it takes to get from bold, innovative ideas to powerful new cancer, diabetes and medical treatments.
On Saturday, August 22, the yoga community will unite to support a unique fundraising event in San Francisco — Yoga for Hope. The event was created 6 years ago to bring awareness to the benefits of yoga practice and to raise crucial funds for research and integrative therapies for patients with life-threatening illnesses at City of Hope.
Join us Saturday morning in Union Square for a truly unforgettable day of yoga, music, compassion and philanthropy. We look forward to seeing you!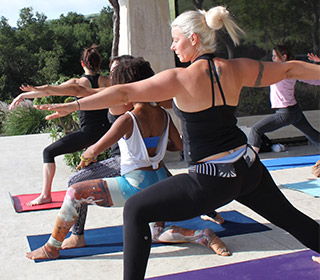 News & Updates
First person to start a team and recruit 5 members will win a $30 giftcard to Juice Shop.
New donation classes have been added!
View the donation class schedule
.