Indian Canyons
|

Palm Springs, CA
March 6, 2016

|

6:15 a.m.
Indian Canyons
Palm Springs, CA
March 6, 2016
6:15 a.m.
You have the power to build a world without women's cancers.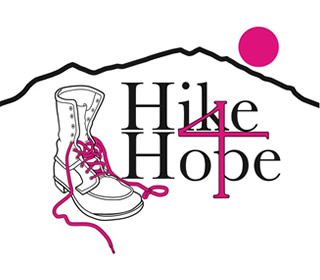 On Sunday, March 6, 2016, we will unite in the fight against women's cancers at Hike4Hope.
Hike4Hope is a noncompetitive fundraising event open to all ages. Join us for a morning hike, ranging from easy to very strenuous, in the beautiful Indian Canyons in Palm Springs. Hikes are led in groups no one goes out alone! Following the hikes, participants will come together at the "Celebration" to claim their T-shirt and enjoy our vendors. Check-in begins at 6:15 a.m.
NEW THIS YEAR!
Participants MUST register by February 19 to be
guaranteed a T-shirt!
Start a team or hike as an individual and set a goal to raise a minimum of $200. Raise as much as you can every dollar counts!
You can also search for a participant and donate. Find a participant or click the Donate button now!
City of Hope is leading the fight against cancers unique to women through research, treatment and education. Your commitment to Hike4Hope will support City of Hope's efforts to push the boundaries of science to advance research and treatments on behalf of women everywhere.
Gather your family, friends and co-workers and register today!