Incentives
A great way to increase your impact is by fundraising for Yoga for Hope! 100% of your fundraising goes directly to City of Hope is 100% tax-deductible. Even better, we have some great fundraising prizes that go to the top individual and team fundraisers! Prizes, including free yoga passes, health and wellness baskets, and more will be announced closer to the event, so please keep checking back for updates!
Lisa Considine Fundraising Award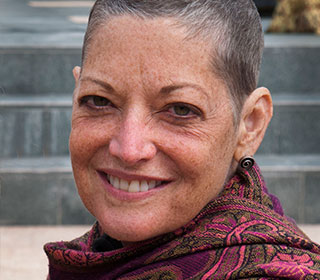 This year's top fundraiser will be presented with the Lisa Anne Considine Award. Lisa ended her courageous battle with cancer on February 27, 2013, four years after conceptualizing the Yoga for Hope movement and an entire career spent fundraising for cancer research. Lisa's devotion to yoga and meditation as a vital component of her cancer treatment inspired yogi's across the western united states to join in bringing awareness of the healing benefits of 'tuning into the soul'. Yoga for Hope is now a vibrant, thriving event in Los Angeles, San Diego, San Francisco and Seattle where thousands of participants generate over $500,000 to benefit patient care and innovative research at City of Hope. Lisa not only envisioned this unique yoga session, she was San Francisco's top fundraiser since its inception, garnering nearly $4,000 with the help of her loyal yoga team. The Lisa Anne Considine Award will be presented this year and every year to the top fundraiser as a way to honor Lisa's legacy and for honoring our participants in their efforts to join our mission to eliminate cancer forever.