Testomonials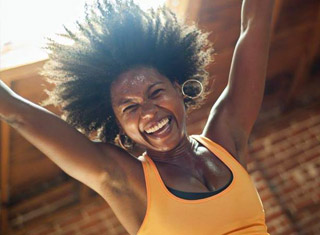 "It has truly been an honor to be a part of the San Francisco Bay Area Yoga for Hope Family! I love being able to help spread the gift of yoga and the message of City of Hope to my community and beyond. Besides - having the opportunity to teach yoga in Union Square was truly an unforgettable experience! I can't wait for August 22nd!"
— Adesina Dowers, Owner, Hot Spot Yoga & Lululemon Athletica Ambassador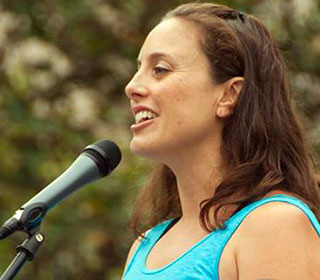 "I have been involved with SF's yoga for hope for the past 4 years. This fundraising effort for the City of Hope is near and dear to my heart. My father is a 21 year multiple myeloma cancer survivor who received treatment and underwent an experimental auto-immune stem cell transplant at the City of Hope. This event is a way for me and my family to give back and promote the amazing work of the City of Hope. I look forward to this year's annual event to come together as a community to celebrate life and to spread hope."
— Landra Bickley, San Francisco
"Yoga for Hope is a great opportunity to connect with other local yogis in a beautiful space, practice with respected and creative teachers, and bring much-needed attention and funding to City of Hope a research hospital shedding light on the most challenging illnesses of our time."
— Megan DeBell, MD, Seattle
"I came to the Yoga for Hope event on a whim, to honor loved ones was in the back of my mind, but I received an unexpected gift of a very special yoga practice with the best yoga instructors in our region, and the shared joy of giving back with a group of like minded individuals. The bell ceremony was especially moving. I came away understanding power of our community and our asanas and fundraising can truly help City of Hope and their holistic approach to healing and research."
— Pam Davis, Associate Director of Admissions, Art Institute of Seattle
"A dear teacher of mine introduced me to Yoga for Hope in its first years here in Seattle. I've been creating my own teams, raising money, and connecting my Yoga practice together with the Seattle Yoga for Hope community ever since. Unusually inspiring locations like St. Mark's Cathedral where you absolutely feel the space fill up with well-being, honor and giving, create even more meaning to attending the event. Every year, I've felt uplifted by the connection of so many people through Yoga."
— Pam Grieff, Yoga Instructor