Featured Instructors
Stephanie Snyder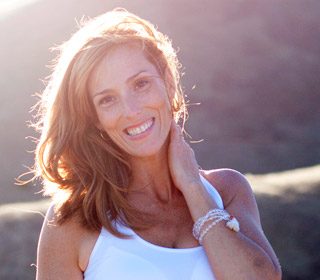 Stephanie Snyder is the creator of the Yoga Journal DVD, Yoga for Strength and Toning, and she is known for her inspirational teaching style. Students appreciate Snyder's unique ability to infuse her playful and flowing Vinyasa classes with yoga philosophy, concise technical alignment and heartfelt humor. Her commitment to breath, movement, happiness and prayer make her one of the country's most sought after teachers.
Snyder teaches workshops and public classes in San Francisco where she has been a teacher trainer for the past decade. She is indebted to her beloved teacher Sri Dharma Mittra for sharing with her the real heart of the practice and has also been deeply influenced by the teachings of Iyengar yoga.
To learn more about Snyder and check out her podcast classes, visit www.stephaniesnyder.com.
Darren Main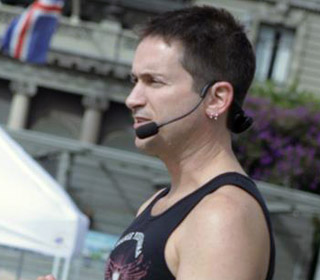 Darren Main is a yoga and meditation instructor and author. His books include "Yoga and the Path of the Urban Mystic," "Spiritual Journeys Along the Yellow Brick Road," "Inner Tranquility," "The Yogi Entrepreneur and Hearts and Minds: Talking to Christians About Homosexuality."
He facilitates workshops and gives talks on yoga and modern spirituality throughout the United States and abroad and is the host of the internationally syndicated podcast Inquire Within.
Howard Cohn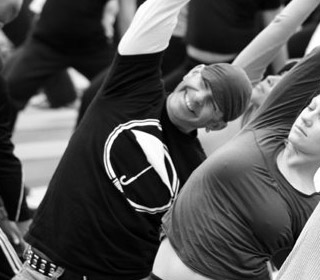 Howard Cohn brings smiles into the room and onto the mat while teaching a vigorous practice choreographed to music. His classes are designed to connect his students deeply to their core.
He uses deep breathing and asana flow, along with long holds, to help flush, oxygenate and rejuvenate every cell i the body.
His goal is to take his students on a deep journey to discover their inner self, explore their edges, their truths and, ultimately, to take what has been experienced on the mat out into the world to share with everyone they come in contact with.
Cohn has been teaching public classes in San Francisco for the past eight years. His main influence is Stephanie Snyder, who he has been studying with for over eight years.
Shauna Harrison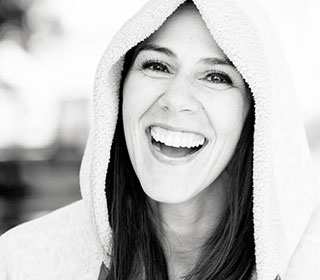 Shauna is a self-proclaimed nerd, hip-hop head, jock, and yogi. After playing sports throughout her childhood, she segued into the fitness and yoga world just as she started her academic path at Stanford University and hasn't stopped since. Simultaneously pursuing academics and fitness, Shauna taught a wide range of classes including step, hi/lo aerobics, Pi/Yo, indoor and outdoor boot camps, mat Pilates, Hip Hop Cycle™ (which she owns), core, yoga and aerial yoga all while completing her undergraduate and multiple graduate degrees. This included teaching in the Bay Area, Los Angeles, Baltimore and even in Costa Rica and the Dominican Republic. Shortly after finishing her PhD in Public Health from Johns Hopkins University, Shauna became an Under Armour® sponsored trainer. She now also partners with TRX®, Zico Coconut Water and a few other Bay Area local and national brands in the fitness and yoga space and is also a contributing writer for MindBodyGreen, The Body Department, and MyFitStation.
Rebecca Mayne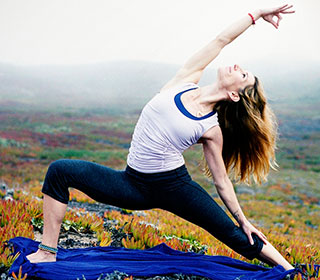 Rebecca holds her BA in Yoga Studies & Contemplative Psychology, has trained for over 1,500 hours in various yoga disciplines, with close to 3,000 teaching hours, so she can be of the best service to as many seekers and movers as possible. She loves tailoring classes to students' needs and goals, so she's received various certifications to deepen her own practice, path, and teaching. Rebecca is beginning to teach teacher trainings and lead retreats internationally, and works with a variety of clients, including designing and teaching employee wellness programs. Other than her passion for yoga, Rebecca's a nature lover of many sorts, from exploring hidden beaches to backpacking, rock climbing, and growing her own food. She is an in-love mother of a 2 year-old boy.