Testimonials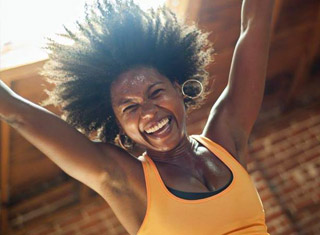 "I'm involved with Yoga for Hope because I'm so grateful that there is a center that focuses on research, focuses on patient care, focuses on the community of disease and the impact that it has on so many people. Not just the person who's sick, but their whole families."
— Seane Corn, Internationally renowned Vinyasa Flow yoga teacher and spiritual activist
"I absolutely love participating in Yoga for Hope. It is a powerful and renewing experience that I look forward to each year. The community that The City of Hope has created surrounding this event is unlike any other I have experienced. As a 10 year breast cancer survivor I feel truly honored and supported in this unique event. It is a special and uplifting morning and the location of practicing yoga on the grass Petco Field makes it all the more incredible!"
— Allison Abbott, Breast Cancer Survivor
Yoga for Hope is about kind hearted people gathering together, sharing a beautiful morning of practice & fellowship for a very important cause. I am so grateful to be part of this movement every year!
— Michelle Trabelsi, lululemon ambassador & Creator of Bootie Camp Yoga®/Temecula Yoga in the Vines
What an amazing morning! Yoginis were greeted by plenty of vendors, music and love. Inspired by a story of HOPE, innovative instructors guided and challenged 1,000 yogis with an unforgettable outdoor yoga class. Fun for all, including surprises. Attending was just like a mini retreat! Can't wait for Yoga for Hope 2016.
— Jennifer Yturralde, Yoga Instructor
Yoga for Hope is an inspirational experience for ALL. I've been fortunate enough to have experienced the love, compassion, an abundance of hope since the conception of this amazing event in 2010. The positive energy and powerful healing yoga practice brings an overwhelming feeling of joy, especially during yoga poses like Tree, where you are physically and emotionally supported by one another in unison. Yoga for Hope is one of the most empowering yoga events to attend.
— Alexis Barbuto, RYT 200 and yoga student for life