Featured Instructors
Seane Corn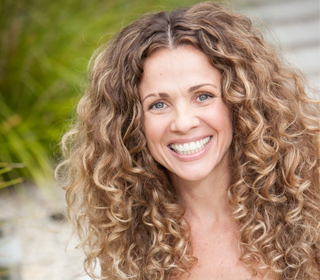 Seane Corn is an internationally celebrated yoga teacher known for her impassioned activism, unique self-expression, and inspirational style of teaching. Featured in commercials, magazines, NPR, and Oprah.com, Seane now utilizes her national platform to bring awareness to global humanitarian issues. In 2005, she was named "National Yoga Ambassador" for YouthAIDS, and in 2013 was given the "Global Green International Environmental Leadership Award." Since 2007, she has been training leaders of activism through her co-founded organization Off the Mat, Into the World®. Seane has spent time in the US, India, Cambodia, Haiti and Africa working with communities in need- teaching yoga, providing support for child labor and educating people about HIV/AIDS prevention. Seane is also co-founder of the Seva Challenge Humanitarian Tours, which have raised roughly $4.5 million since 2007, getting the yoga community involved in fund and awareness raising efforts across the globe. Her self-authored dvds are available through Gaiam and Yoga Journal, as well as her most recent ground-breaking 3-dvd set "The Yoga of Awakening" through Sounds True. She is currently working on her first book.www.seanecorn.com
Michael Fukumura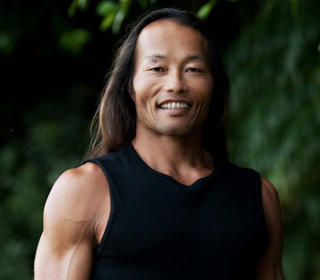 Michael's yoga journey has been one filled with curiosity, exploration, and expansion — from the most traditional yoga to the more innovative forms of yoga practice and philosophy. He has been blessed to have studied with many gifted teachers. Michael is known for insightful and clear teaching that threads precise biomechanical techniques with the most universal and transformative understandings that apply on and off the mat.
He encourages students to honor and expand their edges to build awareness of everything that they have and evolve it. He brings an enthusiastic and uplifting attitude to support and challenge each student's individual unique growth. He teaches in accessible ways that enable students to gain knowledge of their highest qualities and to celebrate their individual expressions to such a refined degree that it can become art.
"The heart is the hub of all sacred places. Go there and roam." — Bhagavan
Nityananda
Kundalini Windansea
Kundalini Windansea All Stars are very excited to join forces with other yogis to raise money for City of Hope San Diego on August 13! Ivan will be providing an energizing and calming gong bath meditation while Sheel leads participants in a healing and empowering Kundalini meditation.
Sheel Seidler
Sheel is the founder of the Kundalini Windansea, a yoga and meditation center in La Jolla, San Diego. She is a certified Kundalini and Hatha yoga instructor with a passion for the technology of meditation. She serves on the Board of the San Diego Chapter of JDRF, and she and her husband are strong supporters of cancer organizations. Sheel's kundalini practice has been driving force for her passion to help others: "My husband was diagnosed with Stage 4 cancer, to our surprise, while I was pregnant with our first child. Had it not been for my kundalini meditative practice I would not have been able to show up for him, our child, and myself during this time. Peter is cancer free, and now kundalini helps me change gears by giving me the capacity to enjoy every moment with my family and share our story so that it might help others during their times of struggle."
IvanCastillo
Ivan is a yoga and meditation teacher at Kundalini Windansea and a Martial Arts Instructor. He is a retired Sergeant in the United States Marine Corps where he trained as an Aviation Mechanic. Ivan started his practice of yoga in 2010 while deployed with the military to Afghanistan. Kundalini has since become a daily practice he uses to focus the mind and raise the vibration of consciousness. Ivan is working towards completing his Doctorate in Oriental Medicine.
Stacy McCarthy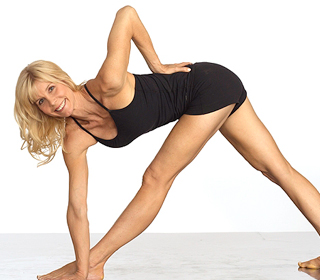 Stacy McCarthy has been at the forefront of the yoga, fitness and health industries for more than 25 years. Through her business, Yoga Namastacy she's developed a collection of best-selling DVDs, books, and trainings, and has contributed her expertise on yoga and health to countless media outlets and conferences.
IDEA (the world's, largest organization for fitness professionals) nominated Stacy as a 2011 finalist for Instructor of the Year. In 2014, SAYCO recognized Stacy with a"Hero of Yoga" award for exemplifying the yoga lifestyle and community outreach. She has taught tens of thousands of students and mentored several hundred teachers. In addition, she is a Professor of Yoga Studies at Miracosta College Kinesiology, Health and Nutrition Program.
Stacy's professional tenure in health and fitness includes Chief Operating Officer of four Frog's Athletic Clubs, Southern California Director of Fitness Programming for Club One, a partner in Beaming Superfood Cafes and a consultant to numerous yoga studios and fitness clubs. Stacy holds a B.S. in Exercise Physiology and was inducted into the Yoga Alliance at it's highest level.
Stacy's yoga journey began almost three decades ago. She has been blessed to have studied Ashtanga Vinyasa under founder Sri K. Pattabhi Jois. Her current teaching is in the lineage of T. Krishnamacharya combining the alignment of B.K.S.Iyengar with the breath, focus and flow of Ashtanga. Her cutting edge classes are unique, as she uses a variety of techniques and tools for accessing and sustaining mental, emotional and physical well-being.
Not only is Stacy an advanced practitioner herself, she is known for intelligent sequencing that meets her students where they are in their own practice in a system that inspires beginners and experienced students alike.Her specialty is teaching women no matter what their age, how to have a powerful body and peaceful mind without dieting or excessive exercise. She is passionate about her contribution to the health and success of her students.
Prior to focusing on yoga, Stacy was an All American Swimmer, a World Champion Freestyle Frisbee player and a Group Fitness Instructor.
Along her journey, Stacy gained knowledge and insight that Yoga is about getting rid of the mirrors and judgment of how you look, turning down the music so you can hear your breath and getting connected to how you feel. It's about working the body intelligently, holistically with balance and feeling. The by-product of a regular yoga practice is a lean, strong flexible body, a calm mind and a deeper connection to yourself and everyone around you.
Armed with this knowledge, a daily practice of yoga and meditation and passion for helping others, she shares her education and experience around the world. A gifted and inspirational teacher, Stacy has adopted a more balanced approach of self-acceptance and moderation and realized that being healthy is not defined by the number of hours you workout or the amount of calories you eat, but by the joy and fullness of your life physically, mentally, emotionally and spiritually. She invites everyone to join her in creating rituals and practices to live a balanced life in a beautiful, healthy, mind body and soul. www.yoganamastacy.com
Claire Petretti Marti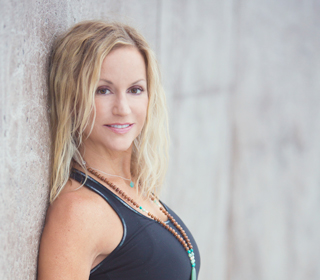 Claire Petretti Marti has been practicing, studying, and teaching yoga since 1999. Like many fitness enthusiasts, she was initially drawn to yoga for its physical benefits of strength, balance, and flexibility. Once Claire realized that serenity, peace of mind, and a general sense of happiness were predominant results of the practice, she was hooked.
A RYT-500 Yoga Alliance instructor, Claire teaches a dynamic Vinyasa flow, combined with fun, upbeat music. She loves to encourage students to find the lightness and the joy in their own practice. She's continuing her studies with Rod Stryker's ParaYoga program. She's also a certified Pilates instructor, a Reiki Level 2 Practitioner and also holds a NASM-certification for personal training. She leads international and domestic yoga retreats every year. Mind-body fitness is her passion. You can practice anywhere with her through www.yogadownload.com where she releases new classes monthly.
In January 2010, Claire was diagnosed with Stage 2 breast cancer. Yoga aided her healing throughout treatment and recovery. Learning to live with cancer inspired her to earn her Yoga for Cancer Therapy certification and she now also teaches classes specifically for people living with cancer. City of Hope approached Claire in 2010 to help them create Yoga for Hope in San Diego, She was honored to help start the event and is proud to continue to be an instructor, emcee and ambassador for Yoga for Hope. Learn more on Claire's website, www.oceansoulyoga.com.