Hike Descriptions
Hike Trails
All participants will check in near the entrance to the Indian Canyons. You can't miss us! Please carpool as parking is limited.

To learn more about the Indian Canyons, click here http://www.indian-canyons.com/.

Click here for detailed information about the hikes being offered.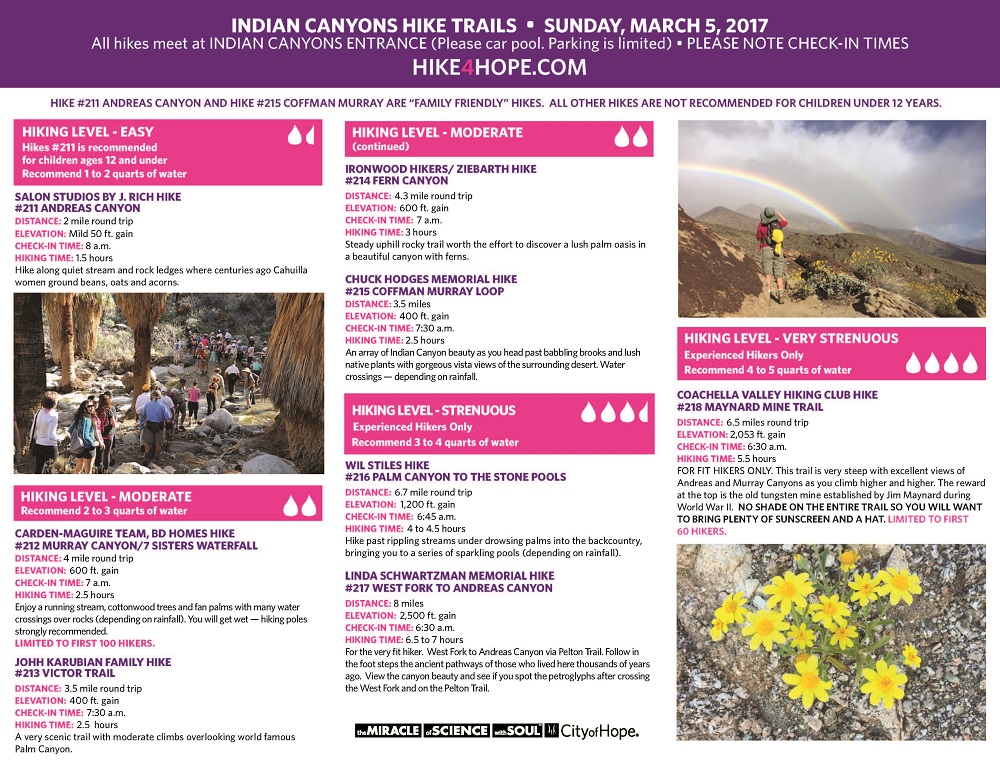 For complete descriptions and photos, please visit http://hiking-in-ps.com/.