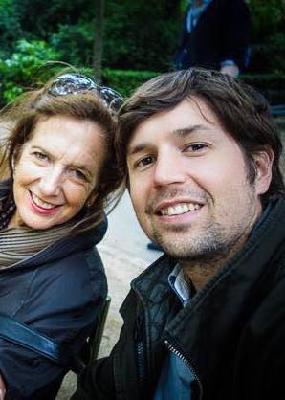 Hello friends & family,
As many of you know, I lost my mother, Anne, very suddenly to cancer last April. Last year, I did this ride in her honor and raised over $28,000! It blew away every goal I had and was a testament to all those who loved my mother.
In the process of riding and fundraising, I got to learn a lot about the mission of both the Fireflies and City of Hope. I rode amongst those still battling cancer and all the other riders who have had this awful disease touch of their loved ones.
This year is the 10th anniversary of Fireflies West and I am excited to build on last year. This ride has become a time during the year when I can really reflect on the wonderful relationship I had with my mother and ride to raise money for all those currently battling and will have to battle in the future.
Starting in October 4th, we will ride 630 miles from San Francisco to Los Angeles over 7 days with 60 others from Fireflies West. The ride is very special to me because it starts where my mother raised both myself and my sister and ends up where Jenn and I now reside.
This donation is 100% tax deductible, and goes directly towards the City of Hope organization. I am training like crazy and have been biking upwards of 100+ miles a week in order to get in shape.
Thanks so much in advance. Hope you are all well, happy and loved.
A few further details in case you are interested:
Every dollar you donate will go directly to City of Hope, which is one of the nation's top research and treatment centers for cancer, diabetes, and HIV/AIDS
City of Hope developed the technology behind four of the world's most widely used drugs to fight cancer: Drugs like Herceptin, Avastin, Rituxan, and Erbitux that are used worldwide to fight and treat cancer.
When you give to City of Hope, you give directly to the source: Because other charity organizations like Livestrong and Susan G Komen support research at City of Hope, supporting the Fireflies West removes the middle man and goes straight into life-saving research.
View More